Flashback Fridays #1: Freaking Snow Day!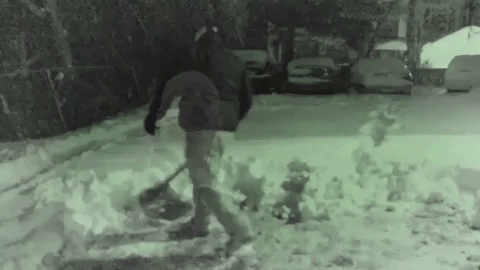 Tut, Tut It Looks Like .. Snow?!?!
Are you kidding me? It's the first snow of the year here in New England and we are literally FREAKING out.
Are we pumped? Kind of.
Are we slightly annoyed that we may have to do some manual labor on a day off tomorrow? Yes.
What's Happening?
"TOTAL SNOW ACCUMULATIONS OF 4 TO 6 INCHES ARE EXPECTED. * WHERE... PORTIONS OF SOUTHERN CONNECTICUT AND SOUTHEAST NEW YORK. * WHEN... FROM 6 AM SATURDAY TO 6 AM EST SUNDAY."
via weather.com
What Does This Have to Do With Manifest?!
Snow is beautiful when you're a kid because you can make do this stuff:
BUT
Sometimes we still have to partake in #adulting responsibilities like....
sweating profusely,
breathing heavy,
realizing how out of shape we are,
"Why didn't we just get a slice instead of a whole box when we did that pizza review last week
shoveling snow.
Bill Murray probably doesn't shovel snow.Here's the thing:
We shoveled snow all throughout our childhood, and after a long week's work - the last thing we want to do is take hours of our day OFF (but really just delivering manifest apparel to all the #millennialheads) shoveling snow...
SO
See what we did there?
You're probably going to have to shovel so here are the strategies for this weekend:
Listen to Music (obviously)
Have a plan!

If your driveway is as large as ours (video below), you'll need to work smarter not harder.

Take a second, look up and enjoy nature
Find a friend with a plow/snowblower
Look forward to cuddling up in the warmth of your home with a nice hot cup of hot chocolate and watch our video after you've finished:
The Feature Presentation #VLOG:
We really just wanted to use this opportunity to showcase our stellar dance moves, lip syncing abilities and mediocre at best amateur video producing/editing skills:
Subscribe to our channel on YouTube:
https://www.youtube.com/watch?v=QAdzgsXhdP8
Have a great weekend - enjoy the snow and don't break your snowblower.
#Manifestit