5 TV Shows That Will Inspire You to Get Your Butt Off the Couch and Chase Your Dreams
It seems so counter-intuitive: Television shows that will inspire you to do something with your life?!
Okay.. So hear me out..
Maybe it's just me, I'm the type of guy that doesn't watch a minute of the NBA basketball season yet is sure to watch the last few minutes of the last game of the finals (sometimes when I'm feeling a little ambitious I'll watch the whole thing)
The reason being: There is nothing more inspiring than sharing the experience of achieving success with others. If you're anything like me, you'll get goosebumps as you witness history in the making. You are witnessing the pinnacle of success that these people have dedicated their lives to achieve.
These moments. These small fractions of seconds in time are a constant reminder that:
In the same spirit of witnessing greatness unfold before your very eyes, I've compiled a list of television shows that will inspire you to hit the pavement of the road to your dreams.
The List:
1. Undercover Boss (2010-Current)
Original Network: CBS
Netflix? Yes, currently 5 of 7 seasons available
Seasons: 7
Undercover Boss - This one is too easy. If you have never watched an episode, I highly suggest you do so. It's best to find a company that you're familiar with, or one that you know the product to start out (Thank you Netflix for including a wide variety of episodes to choose from). Each episode features an individual company, and an executive board member of that company (most commonly, the CEO of the company) has their physical appearance altered and enters to the front-line work force disguised as a trainee. At first glance, some may argue that the deception that takes place is off-putting, but I'll be the first to tell you that the stories are so touching, emotions so raw, that I cry at the end of 90% of the episodes. Check it out.
 2. Shark Tank (2009-Present)
Original Network: ABC
Netflix? No, New episodes: ABC Channel- Fridays 9PM EST
Seasons: 7
On the complete opposite end of the spectrum, we have an all time fan favorite. A panel of accomplished, experienced, wealthy and at times.. pompous.. venture capitalist investors look for their next big investment as hopeful entrepreneurs pitch their products/inventions/business ideas in hopes of receiving an investment/partnership from the sharks.
The reason I love this show for inspiration: the format of the show offers viewers an excellent cross-section of businesses operations via the sales pitch conversation between the entrepreneur(s) and sharks. By witnessing these conversations, the viewers are able to formulate a basic understanding of the structure of each business, the development of business strengths, and sometimes examples of companies that have failed to capitalize on opportunities.
3. House of Cards (2013-Current)
Original Network: Netflix Original Series
Netflix? Yes
Seasons: 4 (newest season released this past Friday (03/04/16)
Frank Underwood's boisterous but charming sense of entitlement can awaken the beast that lay dormant within any viewer of this Netflix Original series. The deeper you progress into the series, the more that Frank (Kevin Spacey) breaks the fourth wall and justifies his motives behind his visions, strategies & tactics.
4.Parks and Recreation (2009-2015)
Original Network: NBC
On Netflix? Yes, 7 of 7 seasons available
Seasons: 7
Another show that's success is completely reliant on the excellent job of character development done by the writers of the script. A mockumentary series that shares the story of a Parks and Recreation Department administration team from the small town of Pawnee, IN. Characters: Leslie Knope, Tom Haverford, April Ludgate, Andy Dwyer, Chris Traeger, and last but certainly not least, Ron Swanson, will win your hearts over rather quickly. Their unique, quirky personalities and differing efforts of achieving success will have you hooked by the second episode. Luckily the complete series is available on Netflix. Binge-watch at your discretion.
5.Mad Men (2007-2015)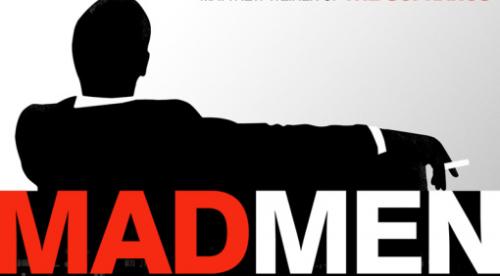 Original Series: AMC
On Netflix? Yep, 7 of 7 seasons available
Seasons: 7
Last but not least - my absolute all time favorite drama series. Actor, Jon Hamm, knocks this role absolutely out of the park and into another universe. Jon's portrayal of character Don Draper, a self-made, middle-aged account executive of a Madison Avenue advertising agency during 1960's America will expose viewers to a unique perspective of the advertising agency past,present and future.
Warning: Those that enjoy whiskey, will develop a deep appreciation of the old-fashioned cocktail, and tempt even the non-smoker to pick up a pack of Lucky Strike smokes. So if you're willing to take walk that road, Don Draper and Roger Sterling will lead the way.
Whichever genre you prefer, there's something for everyone here in this list. The main themes of success and overcoming adversity run consistent throughout the aforementioned plot-lines  (and  in the case of Shark Tank & Undercover Boss - the realities for the featured peoples) will inspire you to chase your dreams. Don't agree? Tell me why below.