How To Make Mondays NOT Suck #45
How to Make Mondays NOT Suck is a strategic and sometimes satirical mini-series that will make your Mondays less ...sucky. If this is your first time embarking on a Make Mondays NOT Suck (#MMNS) journey, we suggest that read this first. Because let's face it, as optimistic as we may be, we still think that Mondays Suck
Whether you had ignored Sunday Football by laying on your back, staring at the ceiling fan with glossophobic fears of Monday Morning's presentation or you got an uncharacteristic 11 hours of sleep, you still woke up this morning thinking: "Oh no, not another Monday."
But hey let's look on the bright side (because that's what we're all about):
Let's get the week started by taking a moment to re-align our long-term goals. Treat this week as a small step in the right direction towards truly living your BEST life.
Gratitude Corner
Although we're still riding the high out from the sustainable changes that we've made during last week's #MMNS #44, and committing to another eventful journey like we did over in #MMNS #25 (that's right we're STACKING three #MakeMondaysNOTsuck on top of each other to make ensure that this Monday does NOT suck even more!)
Getting YOU Involved!
What three things are you doing this week to get you closer to your dreams?
Comment below! This is what we're working on:
STILL Designing new merchandise (let us know what YOU want!)
STILL Improving the website to optimize customer experiences (let us know how to improve!)
STILL Developing an online portal for our #MillennialHeads to easily browse/window-shop/purchase all #Merch Manifest Millennial
(These processes don't occur over-night and as much as we'd intended to dedicate a whole day to implement these changes, life comes at you fast!)
The next holiday we've got is Thanksgiving Weekend!!  and it's ONLY 63 days away!! (which also marks our 2 year anniversary here at Manifest Millennial LLC)
We're all just trying to find what really makes happy, that's why along the ride we're helping you #MakeMondaysNOTsuck !
How to Make Mondays
NOT

Suck 

THIS

WEEK
 
Getting Involved in a Free-Lancing Gig
One thing that I learned from Economics 101 is regards to finance:
You can either:
Decrease expenses (and let's be honest, we're all shopaholics, especially when it comes to Manifest Merchandise)
OR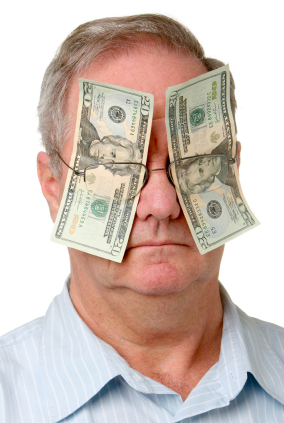 One of the best things about researching free-lance opportunities is that almost anyone can do them. In order to really get started, we look at something For more information about the process of finding something that interests you, we can revisit another #MakeMondaysNOTsuck here: where we discuss the process of exploring curiosity/ developing your passions.
Benefits include:
Increased Income (Duh!)
Increased confidence
Ability to better sell your services in the future "Yes, this reminds me of a similar project that I completed, I know that I am fully capable."
The overall feeling of being well-rounded and ability to continue to develop and celebrate your strengths that are not usually incorporated in your daily life!
Strategies for Action
Find something that you believe that you would be able to market as a valuable skill; maybe something as simple as teaching adults how to set up an email address would suffice. Learn how to reverse engineer your services to be receptive for your focus demographic (how would you be able to reach this demographic?)
Check out the following sites to see if you fit the bill for any of their services:
For More sites, check out this list:
Further Reading:
A brief but extensive guide to Starting Your Freelance Career
Make Mondays NOT Suck with US!
Tag us on instagram @manifestmillennial with the hashtag: #MakeMondaysNOTsuck to be entered to win a FREE #MMNS Merch pack (Coming SOON!)
You're right. Now take me back to the Make Mondays NOT Suck Archives