How to Make Mondays NOT Suck #53
How to Make Mondays NOT Suck is a strategic and sometimes satirical mini-series that will make your Mondays less ...sucky. If this is your first time embarking on a Make Mondays NOT Suck (#MakeMondaysNOTsuck) journey, we suggest that read this first. Because let's face it, as optimistic as we may be, we still think that Mondays Suck
Halloween may be over, but there is nothing scarier than waking up in a frantic panic about something as trivial as "not sending that email".
Half-asleep, before your alarm even goes off: the "Oh crap, I forgot to do that on Friday" feeling hits like a ton of bricks.
You were in such a groggy fog this morning that if someone offered you $1 Million Dollars, you wouldn't even know how to begin describing it.
As discouraged as you are, you know for a fact that you will not concede. You will NOT surrender.
Your Ego kicks it. "I will NOT let this Monday push me around... I've got things to do, goals to meet and life to live."
You anxiously await this week's Make Mondays NOT Suck post, as it offers refreshing insights and strategies to make THIS Monday and ALL other Mondays NOT suck.
You know that making it through the morning to lunch will be the first step in the right direction but the walk back from lunch is a WHOLE 'nother story as we try to tame the Post Lunch Monday Blues.
But hey let's look on the bright side (because that's what we're all about)...
Gratitude Corner
Let's take a moment away from complaining about how much the "Mondays SUCK" routine and realize that underneath the surface of the initial knee-jerk reaction to dreading Monday Mornings, there are thousands of reasons to be thankful for our current situation in life.
"Take a deep breath every hour, it's our hourly reminder that life is good!" - John Tomms, longtime subscriber/Baptism Bro
It is SO easy for us to become consumed by our challenges, disappointments and inconveniences. The biggest challenge we face is to breakthrough this self-induced obsession and truly see life for what it really is: A Gift.
PLEASE, treat it as such. We only get one.
Don't take a moment for granted and adopt the attitude of gratitude. We promise, even if it doesn't solve your problems, at least they won't seem as big! 
Thanks for letting us preach...
We're all just trying to find what really makes happy, that's why along the ride:
We're here to help you #MakeMondaysNOTsuck !
How to Make Mondays NOT Suck THIS WEEK
Week-At-A-Glance:
Make A List of GOOD Things to Come This Week
If you'd like to print out a version of this AWESOME template seen above, click here!
Life is Simple
Often times, we need to do things that we don't necessarily enjoy.
Think about the most unenjoyable moments in life:
Standing in line at the DMV
Commuting to Work
Dealing with complicated issues at work
Being overwhelmed with the workload that you receive
Receiving a horrible text or phone call
Being disappointed and not having things go your way
It's easy to think that a life striving for perfection, and cutting out things that you DON'T like would make you happy, however this couldn't be farther from the truth.
The truth of the matter can be summed up by this beautiful quote that we found in an unconventional place...a book about golf:
The quote reads:
"If someone came to me and asked me how to be happy, I would reply that it's simple. Just wake up every morning thinking about the wonderful things you are going to do that day. Go to sleep every night thinking about the wonderful events of the past day and the wonderful things you will do tomorrow. Anyone who does that will be happy." -Dr. Bob Rotella, Golf is Not a Game of Perfect
The Beauty Of It All
The beauty of dealing with adversity of any kind, is that while recognizing the negative aspects of life, realizing that these are essential in our personal development/confidence/self efficacy. On top of that, we shift our focus from:
"What can we complain about today?" ===>"What can we look forward to this week?"
"What is wrong with my life?" ===> "What is going great in our lives?"
"What makes me miserable?" ===> "What makes me happy?"
Make Mondays NOT Suck Into Action:
Usually we would offer strategies to complete the weekly suggested task, however- this week's is pretty straight forward. With that being said, we're going to give you some prompts to help get the gears turning:
What activities this week are you looking forward to? 

(Example: Going to a rock concert with friends on Saturday Night!)

What things that are happening make you smile? 

(Example: My little sister is coming home from college on Thanksgiving Break this week!)

What are some positive actions that will continue to contribute to your ideal life?

(Example: Having a conversation with mentor at work to discuss the next step in my career)
Benefits of Making Lists:
Shifts your focus from negative to positive (I have to complete this at work vs. Here are the things I am looking forward to this week.)
Therapeutic exercise of sitting down to add to your list (What does it feel like when you write something good down? Explore that feeling!)
Use positive feelings of excitement and energy to propel your motivation into the next task
Reward yourself of a good day's, productive work
Added bonus: Facebook/Tweet/Instagram a picture of your list today with the hashtags: #MakeMondaysNOTsuck #MMNS and be entered to win a free #MakeMondaysNOTsuck t-shirt!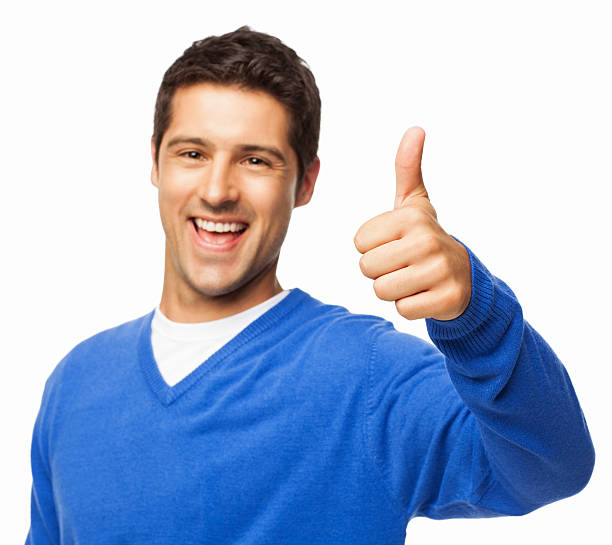 Additional Resources:
Make Mondays NOT Suck with US!
Tag us on instagram @manifestmillennial with the hashtag: #MakeMondaysNOTsuck to be entered to win a FREE #MMNS Merch pack.
You're right. Now take me back to the Make Mondays NOT Suck Archives
"I'm really interested in more material! Take us to the homepage!"