How To Make Mondays NOT Suck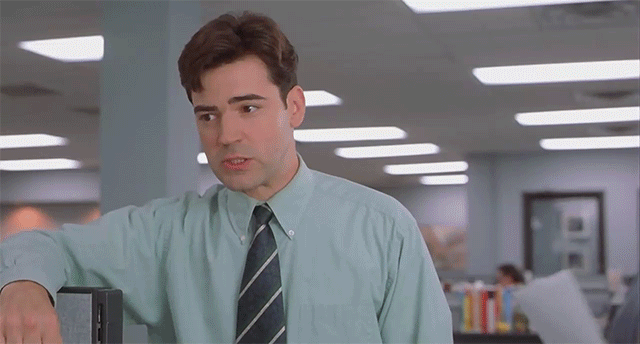 How To Make Mondays NOT Suck

is a strategic and sometimes satirical mini-series that will make your Mondays less ...sucky.
(But let's be honest, nothing can get worse than this Monday From Hell)
Mondays are ALL about momentum.
Previous to the figurative punch that your asinine [insert default iPhone Marimba/alarm tone name here] alarm clock delivers to your face, you have absolutely NO momentum for the week whatsoever.
In fact, after the four dopamine-induced snoozes that you slap down, you're basically operating at NEGATIVE momentum.
In search of positive momentum, you race the clock to go through your mundane yet essential morning ritual- going through your mental checklist to make sure you don't forget anything. The shot clock is ticking and you have the ball, do you have what it takes to drain the shot?
Nope.
You left your phone on the charge and don't realize it until you pass your old middle school. Time to turn around.
Note: "Monday" doesn't always fall on a Monday - Apply these principles to any day that starts your work week-  and I'm deeply sorry if everyone else's Friday is your Monday- That really sucks..
Look How Many Mondays You've Missed So Far:
| | |
| --- | --- |
| 1. | 2. |
| 3. | 4. |
| 5. | 6. |
| 7. | 8. |
| 9. | 10. |
Also, we hope that you didn't read the title and think of Borat. That wasn't our intention.
https://youtu.be/_olqoCwvUUo?t=2s
Wow, we shouldn't have said anything. Now every time you read the article you're going to think of it.
Or maybe NOT. Either way..
We Want to Hear From YOU!
How do YOU make your Mondays NOT Suck?
We only have so many strategies and value your methods to make Mondays NOT Suck.
We're asking YOU to let us know your methods - and don't worry, we'll give you the credit you deserve..
(unless you want to disclose this information anonymously- in which case, we'll respect your request.)
Please email us at andrew@manifestmillennial.com with the subject titled "Make Mondays Not Suck or #MMNS"