How to Make Mondays NOT Suck #35
How to Make Mondays NOT Suck is a strategic and sometimes satirical mini-series that will make your Mondays less ...sucky. If this is your first time embarking on a Make Mondays NOT Suck (#MMNS) journey, we suggest that read this first.
You did a whole lot of nothing this weekend... slept more than you could have imagined but still are completely exhausted and drained.
The closest holiday break is in the rear view mirror from last week and the next is 56 days away.. (and you couldn't come a day sooner Labor Day Weekend)
You've also realized that you're a vacation hoarder and refuse to take time off from work because "saving days and having them in the bank" is the only way to keep you pushing through on a day to day basis.
The sound of your desk's phone haunts your dreams. Also, It's barely lunch-time and you're officially mentally checked out of work.
How to Make Mondays NOT Suck THIS WEEK
\\
//
\\
//
\\
//
\\
//
\\
//
\\
//
\/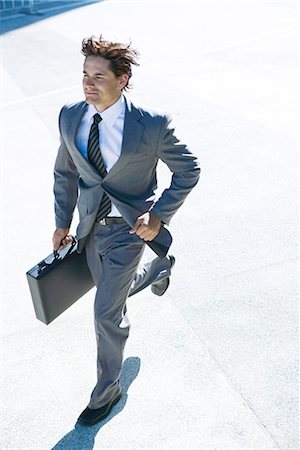 Going Into Work Early
The last thing we wanted to do on this beautiful Monday Morning was wake up an hour early, especially after a relatively restless Sunday Night slumber, suffering from dimanchophobia (fear of Sundays aka Sunday Scaries)... but we like to say: we did it for the vine blog.
We switched over Expense Report systems here at work and that really screwed up deadlines for us. This added some much needed stress to my life, and I'm sure some of yours as well. With that being said, as always, we try to make the best of every situation and viewed these new deadlines as an opportunity to kick-start our week by coming into work early. It sounds counter-intuitive but let's really breakdown what get's us dreading work on Monday morning.
For us, it's the in-ability to prioritize what needs to be done and when. We were able to fix this by simply writing out the tasks necessary and a plan to accomplish these in a timely fashion.
Here's a few other things I was able to do by coming in earlier than scheduled at work today:
Compile said list of tasks required to be completed by EOD, prioritize and receive piece of mind that everything is accounted for/has a plan of action.
Take a few moments of free-time to prepare myself for the day ahead.
Eat a breakfast that didn't involve gasping for air while breathing between steps/bites of a banana.
Leave work earlier than anticipated (assuming all required tasks are completed).
So as much as far-fetched as it may sound, this Monday we're entering the belly of the beast in order to gain a better grasp on the week at hand.
For further reading on how to "Work Better": Check out this article on "How Smart People Work Less and Get More Done"
Until next week, thanks for #MakingMondaysNOTsuck with us!
And don't forget to vent to us about why your Monday Sucks, because just like this tweet (follow us on twitter) describes, we STILL think that Mondays generally suck.
Shooters shoot, and closers close. Go out there and crush this week.
You're right. Now take me back to the Make Mondays NOT Suck Archives