How to Make Mondays NOT Suck Mini Series: #2
How To Make Mondays NOT Suck is a strategic and sometimes satirical mini-series that will make your Mondays less ...sucky. Mondays are ALL about momentum. Previous to the figurative punch that your asinine [insert default iPhone alarm tone name here] alarm clock delivers to your face, you have absolutely NO momentum for the week whatsoever. In fact, after the four dopamine-induced snoozes that you slap down, you're basically operating at NEGATIVE momentum. In search of positive momentum, you race the clock to go through your mundane yet essential morning ritual- going through your mental checklist to make sure you don't forget anything. The shot clock is ticking and you have the ball, do you have what it takes to drain the shot? Nope. You left your phone on the charge and don't realize it until you pass your old middle school. Time to turn around.
Note: I use the word Monday as a loose framework for the day that starts your work-week- My office just so happens to start the week today, on an actual Monday. Don't be discouraged to apply this to your own personalized workweek, and I'm deeply sorry if everyone else's Friday is your Monday- That really sucks..
Let's Review: Why Does This Monday Suck?
You're freezing cold, it's Halloween and you're still recovering from the weekend festivities (and you still can't believe how the NY Jets barely held on to cover that spread) You sit in Monday Morning traffic as your mental state is a horrible stew of resentment, mental paralysis, and body numbing anxiety.
Nothing sets this Monday different from any others aside from the fact that you the "Stupid $@&in! Cat Lady" that just cut you off is actually wearing cat ears and painted-on whiskers. She's ecstatic that she travelling to the office today not as a mere office drone, but yet as Penelope, Cat Woman reincarnate. She's gotten her boss's approval and is successfully exercising her small freedom to display a little bit of "flair"(P.S. if you couldn't tell already - we LOVE Officespace).
So now that you've braved the bitter cold that (just so happened to return to our doorstep like a long-lost-cousin that you haven't talked to in 14 years yet needs a couch to crash for the next 4-6 months) we'll move on to the #positivity of this Monday #positivevibesonly #MakeMondaysNotSuck #PositivePaulie.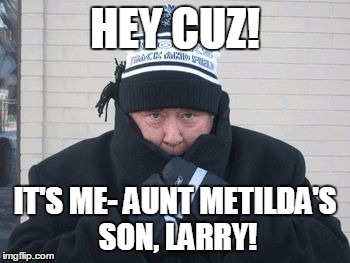 Okay, But How Do I Make Mondays Not Suck?! What's the Solution This Week?
Well let's call the kettle black, We KNOW you read the first How to Make Mondays NOT Suck and couldn't wait for the second part of the mini-series. So ESSENTIALLY one way to make Mondays Not Suck is to read our H.T.M.M.N.S. #MMNS #MakeMondaysNotSuck and to share our article with your friends...
BUT
As if that isn't enough. Tonight to Celebrate Halloween we are inviting you to come down and #Manifestit! With Us!!
Conclusion:
That's it. Come hang out with us.
Meet the creator!! Of the blog.. You get it..
Oh hey and while you're at it. Grab your very own #Manifestit Tee! ON sale now!
BUT WAIT.. Before you come down to say hello to us:
AND
See ya in a few!