What Is This Manifest Millennial "Company"?
What Is Manifest Millennial?
What is Manifest? Let's do that thing where you define a word in the introductory paragraph of every high school/college essay/graduation speech that ever written:
You know.. the one that goes "Webster's dictionary defines 'manifest' as..."
man·i·fest
verb
1.display or show (a quality or feeling) by one's acts or appearance; demonstrate.
adjective
1.
clear or obvious to the eye or mind.
But waait a minute - hold the phone.
We're not really good at being organized or sometimes very clear with what we're actually saying, so that's where you come into play:
We want YOU to let us know that over what you've see over the course of the past two years, what YOU think Manifest Millennial means to YOU!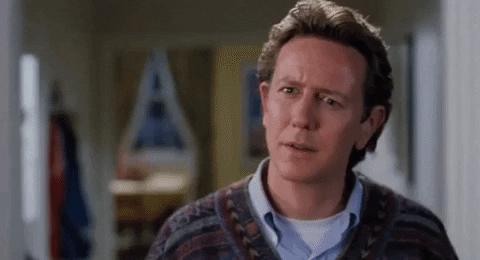 What DO We Know?
We're not your conventional company just yet - aside from merchandising (which will soon be available online) - we do not have a concrete product/service besides our blog posts (and we've learned to accept that as part of the self-discovery process)
We know we need a mission statement (Duh, just "manifest" a mission statement then Mr. CEO.. it's not that hard.)
We know we need more simplistic a website (that is more mobile friendly)
We know we need to find our feet, pick a direction and go all-in.
but with that being said, we ALSO Know:
We're actually enjoying the exploration process.
We're actually in tune with what we ventured out to accomplish in the first two years here with the company.
We're deploying our strategies and visions and tactics by embodying the brand slogan:

"Manifest it!"

We're on to SOMETHING.
What Does the Future Hold For Manifest?:
We are looking to shift our focus towards more video and audio content (but still having blog posts) such as the masterpiece shown below, crafted by our good friend, and business associate: Tom Brunski, see him score a filthy game-winning shoot-out goal as he leads his team to victory. #hockeyguy
Tom has done an excellent job of helping us in more ways than one to shed more light on the true meaning behind the company, and help us encompass (compass, see what we did there..because of the logo) the next step in the process. Tom is phenomenal with his video producing, recording, and editing skills.
Without further adieu, please enjoy this teaser which will hopefully give you a better sense of what is to come in the future:
P.S. : I look tired because I am tired.
https://vimeo.com/246028888
"I guess you would call it a company.." - CEO, Andrew Massaro
Bottom Line is:
We're doing SOMETHING.
"It's not the critic who counts; Not the man who points out how the strong man stumbles, or where the doer of deeds could have done them better. The credit goes to the one who is actually in the arena; Who strives valiantly; who errs and comes up short again and again; Who knows the great devotions, the great enthusiasms, and spends himself in a worthy cause. Who, at the best, knows in the end the triumph of high achievement; and, at the worst, if he fails at least he fails while daring greatly; so that his place will never be among those timid and cold souls who know neither victory or defeat." - Theodore Roosevelt
Have a Great Hump DAY!!
We'll leave you with a quick brainteaser which will "stump" you for the day, courtesy of Hair By J. Sam (check out her instagram if you're looking for a new do- I know I am..)
"What do you call a camel without humps?"
Humphrey!!!
For those that are STUMPED - please highlight the text above to find the answer.
Have a great week and don't forget to follow us on instagram!