SMART Goals: A Strategic Approach to New Years Resolutions
How Do We Set Goals?
More importantly, how do we make them SMART?
(that's easy!)
S - Specific
M - Measurable .. and Meaningful =)
A - Attainable
R - Realistic (but never too easy)
T - Time Based
Now that you know the basics, we can apply these to New Years Resolutions!
What does this mean for New Years Resolutions
-How are New Years Resolutions the fundamental to our personal development and self-improvement?
-Why do only 8% of people achieve their New Years Resolution? (just for reference, I believe this number was based only on United States subjects) (also these are rhetorical questions, although if you'd like my answers, reach out to me!)
Despite your past successes or qualms with the age-old ego killer, and whether you're a part of the 40% of Americans that make the plunge into a commitment with a 92% fail rate, I am here to expose the silver lining.
Although the odds may be 'forever not' in your favor, today we will discuss the keys to success in formulating and achieving a healthy, productive SMART Goals by using the example of New Years Resolution: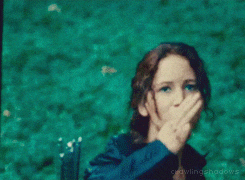 What are you waiting for?! Dig in!
https://youtu.be/nSjyFFvvw5I