#YearOfTheManifestChallenge Update: 12 Reasons Why I'm KILLING The Challenge And You're Not.
I'm CRUSHING it.. What Happened to You?
I'm not here to toot my own horn- I'm really not!.. I'm just here to call you on your BS.
I've been busy working on secret meetings (shoutout to DJ Khaled obvi-for the phrase, not to allude that I am meeting with him..yet..) and yet also been dedicated to my #YearOfTheManifestChallenge.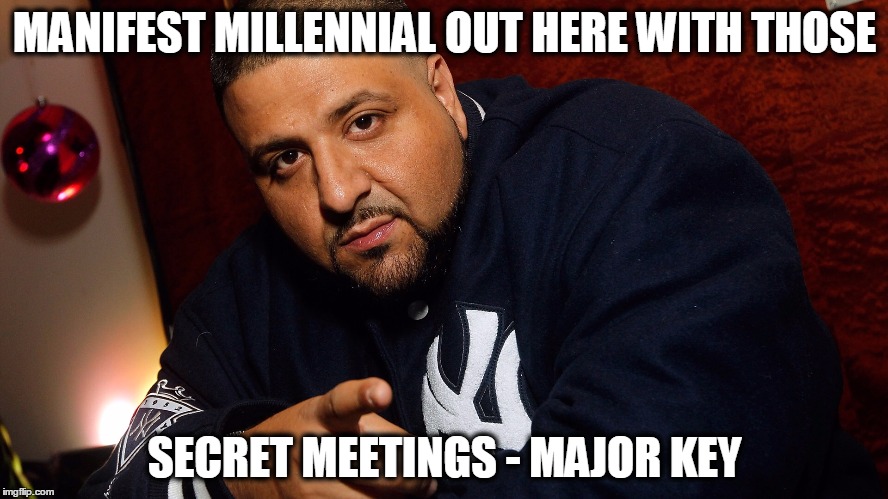 Not many people have taken me up on my offer which I totally get. Part of the reason of this is my piss poor marketing efforts, so for that I blame myself
HOWEVER..
I'm not TOTALLY to blame here, so you aren't getting off that easily..
Now it's your turn.. Honestly why don't you put your money where your mouth is? Which number are you? Comment below
Top 12 Reasons Why People Resist Change:
So there you have it folks - the 12 reasons you're too scared to take the #YearOfTheManifestChallenge..
Maybe #12 is the biggest factor....
MAYBE we need to up the ante, and raise the stakes a little bit.
SO..
To those who choose to participate in this Challenge - I will be offering a FREE Original Manifest It! Tee-Shirt* to one lucky contestant at the end of the Contest (Thanksgiving Day for those of you that don't like to read..)
AND NOT ONLY THAT...
This person will also be the first subject of the #ManifestIt Around the World Instagram/Snapchat Campaign. (More Details to about this campaign to come, but let's just say..you're gonna basically be piggybacking off of my fame and notoriety for a little while..)
---
*(because oh yeh, didn't I mention that? Those are coming VERY soon..)